The Best Motivational Fitness Quotes for Women
Views: 0 Author: Site Editor Publish Time: 2022-01-05 Origin: Site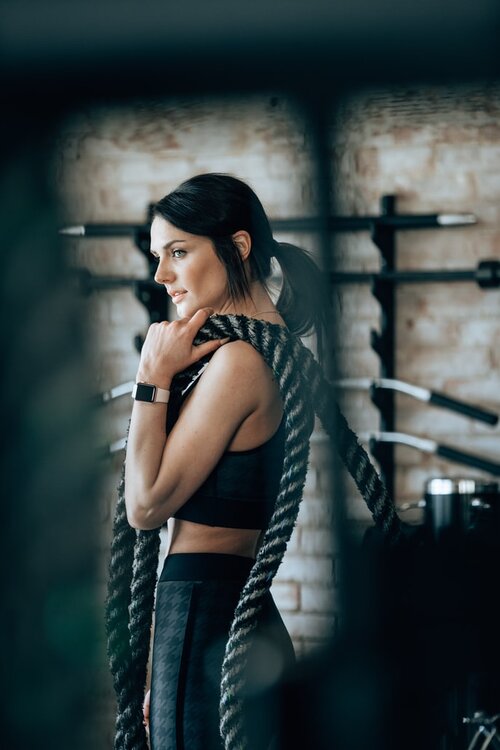 Female Fitness Quotes: Some of the best quotes for female fitness enthusiasts
Hello to all female fitness enthusiasts!
If you've landed on this page with hopes of getting a motivation boost for your future workout plans, you've come to the right place.
The results of your workout depend a great deal on how motivated you are, and motivation can come from all kinds of sources. For example, comparing yourself to your friends or 'influencers' is not a positive motivating factor. A workout motive that emerges out of comparison and not of self-motivation is good for nothing.
However, hearing how healthy your friend feels after their workout is a positive motivating factor, and it can motivate you to get back to working out too.
Motivational Female Fitness Quotes
In this post, I've come up with lots of tiny boosts of motivation: fitness quotes for women, from female fitness enthusiasts.
So, let us help you get the most out of your motivational and fitness journey!

Struggles=Goals
"If you just push through the struggles and the hard times, it'll be so worth it in the end, because you'll be able to get to your dreams" - Chloe Kim
These words will strike true for any fitness enthusiast. Why? Because this quote talks about struggles, and every fitness enthusiast knows that working out is a game of true struggle.
This quote reminds you that after every struggle is a truly rewarding consequence: the realisation of your fitness dream.
Fear is Your Worst Enemy
"If you're afraid of failure, you don't deserve success"- Nastia Liukin
This is a great reality check from Nastia. We spoke of struggles in the last quote, and this quote speaks of people who avoid struggle due to the fear of failure. This quote reminds us that in order to succeed, we should be confident, powerful, and fearless.
Failure is not a sign of disappointment, but a motivation to do better.
Ignore the Haters
"When anyone tells me I can't do anything, I'm just not listening anymore" -Florence Griffith Joiner
Florence has hit the nail on the head with this quote. In the last two quotes, we assume that we have all the power to push through fitness struggles fearlessly, but there is one thing that will hold us back still: people.
When unhappy and jealous people tell you that you can't be fit, don't listen. Learn to ignore haters, it can go a long way.

Keep Up the Grind
"The hard days are the best because that's when champions are made, so if you push through, you can push through anything!" -Dana Vollmer
This quote tells us about how important it is to challenge yourself. There will come a time in your workout journey when you think you've had too much- trust me, that time will be a turning point.
If you decide to push through at that moment, you'll conquer your workout journey. Don't give up, no matter what.

Stop Making Excuses
"No excuses, just do the work" -Shalane Flanagan
I can't help but think about all the petty excuses I used to make at the start of my workout journey. "I just came back home from shopping, I'm too tired to work out", "Let's just cancel today's workout session, and do a double one tomorrow", "I'm sleepy, let's just take a nap and deal with exercise later."
If you can relate to that, stop! Excuses are what stop you from sticking to a decent and consistent workout plan. Consistency is everything when it comes to working out, and no excuse is eligible for getting in the way of you and your dreams.
Keep a Positive Attitude
"Talent may get you on the pitch, but it's the effort and attitude that'll keep you there" -Alex Morgan
Talent alone (e.g. the knowledge and potential of working out) won't suffice if you truly want to become a fit person.
To keep consistent and effective, you have to maintain a "can-do attitude" and direct your efforts in the right direction.
Final Word
These fitness quotes will definitely help you improve your workout and fitness motivation. Read them over and over again, use them to inspire you, and you'll soon reach your goals.